Since its production station, Cover allows you to configure your production floor.
Define your machines, your profiles carts, trolleys your frames and fills your carts. Create the various manufacturing stations (real or fictional). Then draw just your lines on your production plan.
Associate your trolleys lines and your articles to post and voila! A real breeze.
For each machine can be filled the angle limits, the feed direction, the positions of each profile supports the type of optimization and the digital transfer protocol.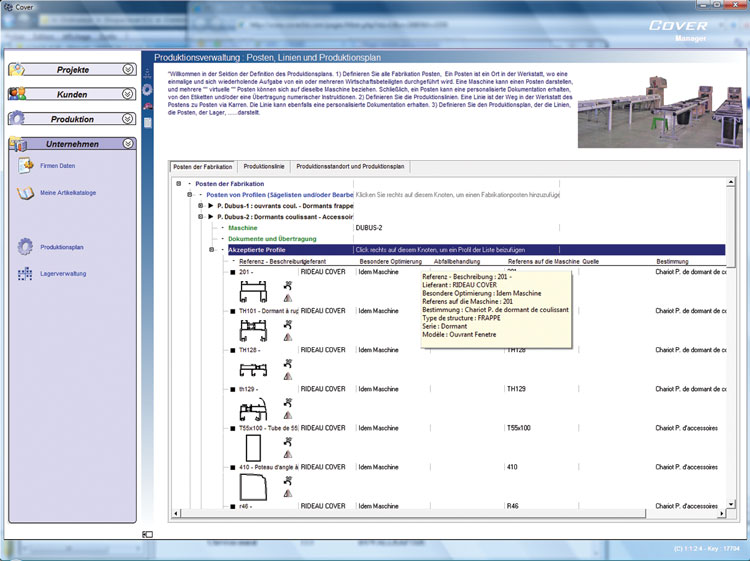 Lots
Plan day after day, week after week your lots to enter command and / or production.
A batch can consist of all past buildings in order to desired amount (in batches) and according to your grouping criteria.
Launching
Build your launches from existing lots. Cover calculates the needs of materials for inventory management and generates purchase orders.
An order can be standard or custom. It can also be read from scripts. In this way, you can generate an email automatically sent to your provider in an appropriate format or even directly on their server.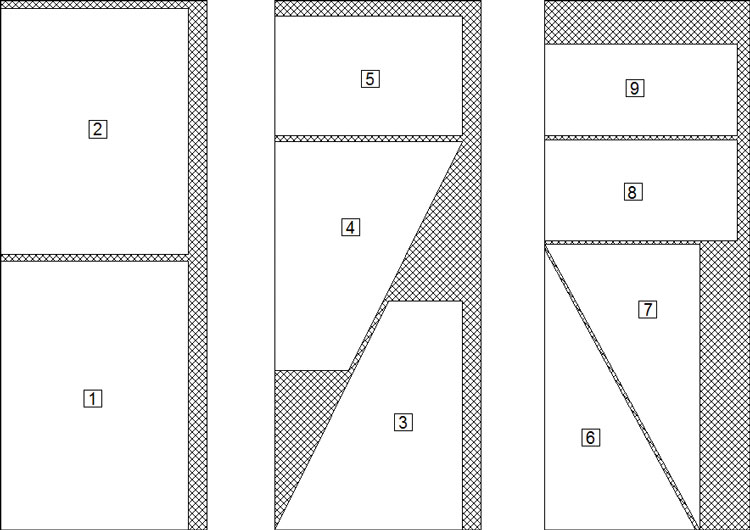 Optimizations panels
Cover has a 2D Optimizer allows you to count the minimum number of panels needed for your projects.