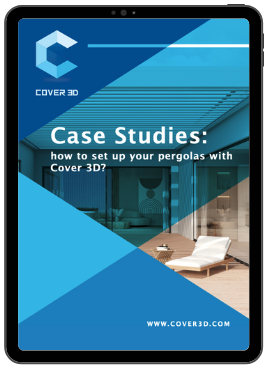 Case studies: how to set up your pergolas with Cover 3D?
What do Sepalumic, Aliplast and Concept Alu have in common? They're all setting up their pergola projects with the Cover 3D software!
Whether you choose to set up your own product catalogues or leave it to us, your ranges are in good hands. Thanks to our training and configuration service, creating your pergola projects has never been easier.
Discover how your pergolas are set up with Cover 3D through the three following case studies.