Cover is the essential software dedicated to the facade

Free modeling – Cuts and assembly plans
Accurate
+ from DXF Plans
+ Expansion Joints
+ Drainage and machining
Fast
+ Easy Mesh
+ Automatic Profiles
+ Predefined Assemblies
Configurable
+ Your sections
+ Your Period
+ Your price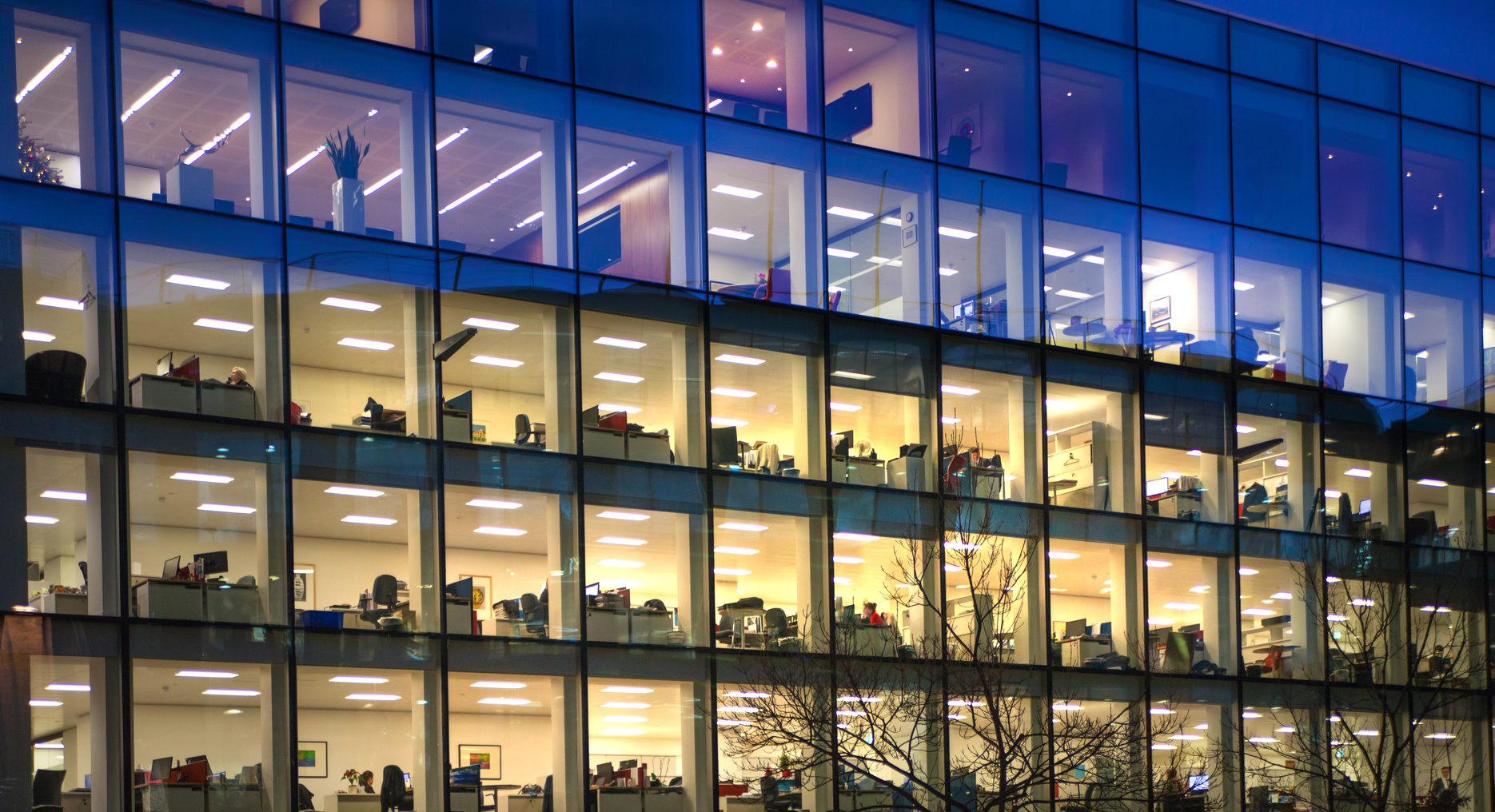 Click the image below for an overview of the possibilities of the curtain wall editor.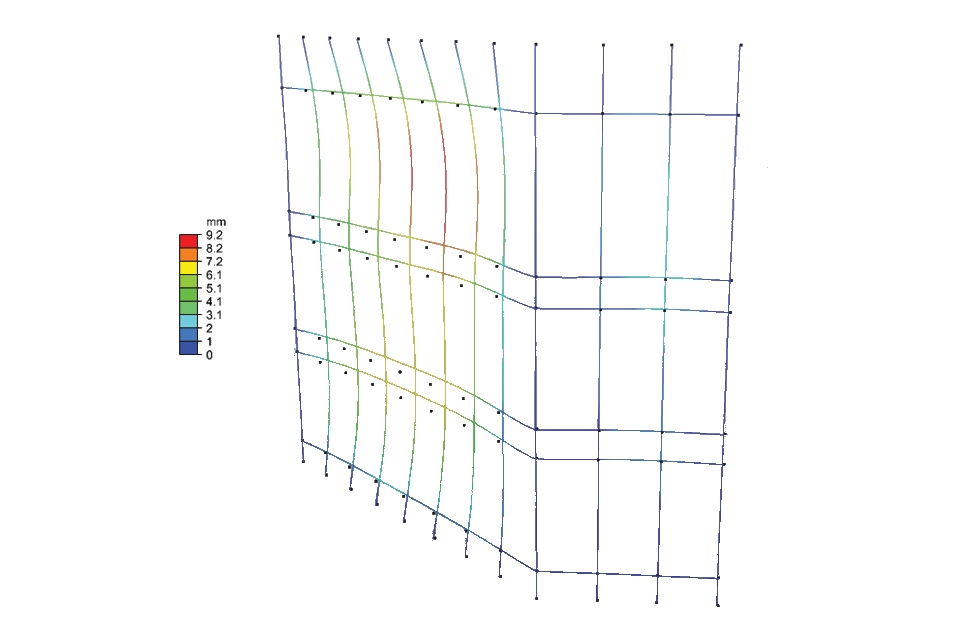 Stability Control
Cover is equipped with a powerful three-dimensional static calculator able to perform accurate verification of your façade.

The diagnosis provides by Cover resulting limits of service and ultimate limit states. All results are displayed directly in 3D. The validity of travel, arrows and constraints (diagnosis) indicates the stability of the structure.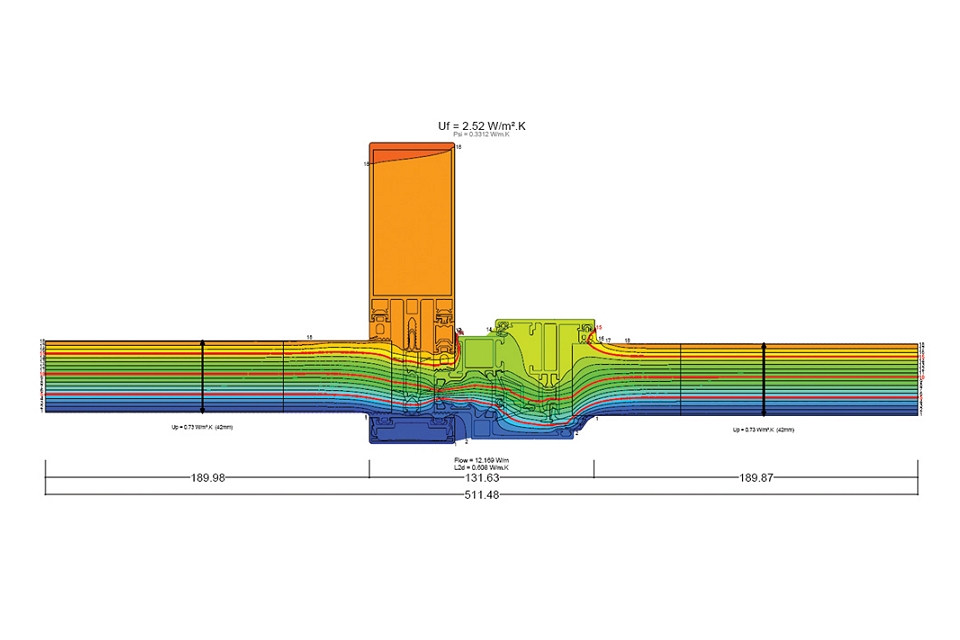 Thermal calculation
Cover calculates within minutes the thermal transmittance Ucw your façade.
Calculation method based on European standards.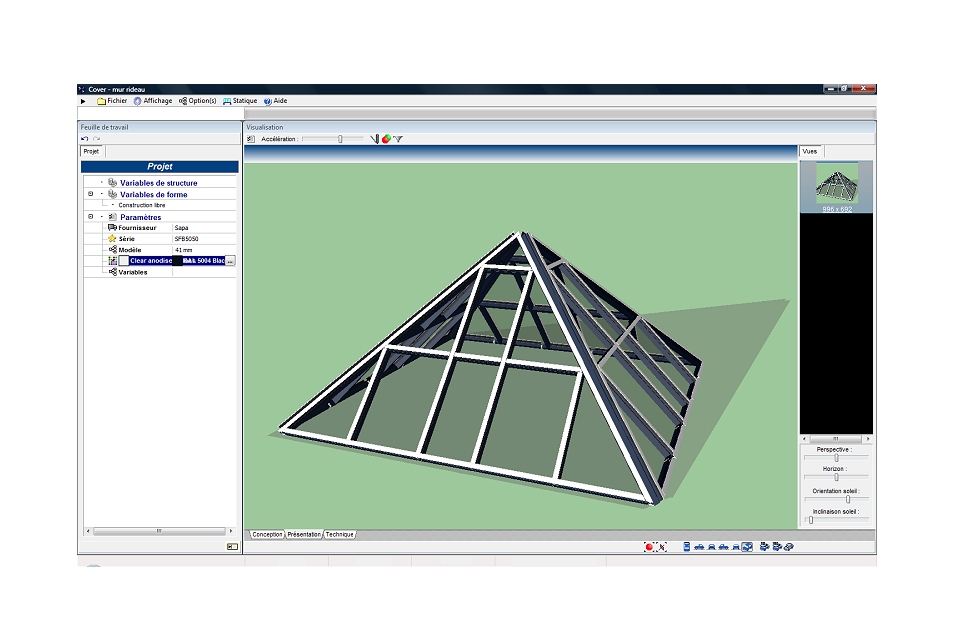 Any form
Facade Editor design tools used to build all kinds of curtain walls, windows or pyramids; rights, faceted or curved.